When discussing riverside provinces near Bangkok. Kanchanaburi is often the only place that comes to mind for many foreign tourists.
In reality, "Amphawa" is another equally captivating riverside destination that is closer and provides a more immersive and lively riverside experience. If you still cannot envision it, let's delve deeper and compare the two riverside towns to see how similar or different they are.
Let's begin the River Lifestyle
Let's begin our journey in Kanchanaburi, a riverside town near the Burmese border, enveloped by mountains and exuding a rural charm. Located just about 2.5 hours from Bangkok, the city offers breathtaking views of the River Kwai. Rich in history, It has significant wartime landmarks, including the Bridge Over the River Kwai, the iconic Death Railway, the War Cemetery, and a museum that immerses visitors in its past. It also offers stunning natural attractions where you can soak in the turquoise waterfalls of Erawan, and encounter live elephants at Elephants World. There are numerous riverside stays available, allowing you to slumber atop the water's edge with ease.
If you find Kanchanaburi too far away, we recommend "Amphawa," another riverside community you shouldn't miss. Amphawa is located in Samut Songkhram, just less than 2 hours away from Bangkok. Here is a beautiful spot on the historic River Maeklong which flows from the north, passing through provinces like Kanchanaburi and Ratchaburi before converging into the Gulf of Thailand.
This makes Amphawa a popular weekday destination for people escaping the city for a riverside weekday. It's so popular destination for digital nomads or long-term travelers as a pretty spot to hang out for a few days, weeks, or months. If you'd like to book 2 days 1 night or 3 days 2 nights, that's also a perfect trip to take time here.
Amphawa's most popular attractions are the Amphawa Floating Market, Maeklong Railway Market, Bang Kung Temple, Nativity of Our Lady Cathedral, Damnoen Saduak Floating Market, and more.
Accommodation in a quiet and peaceful atmosphere surrounded by an attractive waterside. For those who are looking for a peaceful place to stay on vacation for a slow life and do not know where to go, let's come to visit "Na Tree Tara". This is the best accommodation in Amphawa to make you slow down and enjoy life more with your family.
Riverside Villa in Amphawa
Na Tree Tara is a tranquil Thai – Modern style hotel right on the water. The room has both a river view and a view of the inner garden with a pond. This riverside resort stands out for its clear and expansive view, setting it apart from many accommodations in Amphawa which are primarily located along the Maeklong river. It is positioned near Amphawa's top 3 attractions: the Damnoen Saduak Floating Market (7 km), the Amphawa Floating Market (8 km), and the Maeklong Railway Market (15 km). Importantly, this waterfront resort is handicapped-accessible due to its universal design that caters to wheelchair users.
It is a positive environment for the workplace. How you instantly feel refreshed and rejuvenated just being around nature. No noise pollution from the city, just chirping birds and rustling leaves, the twinkling reflection of the afternoon sun on the ripples of the green water.
Getting a nice room is one of the first things to consider when choosing a promotion. For room offers, the Best Price is Guaranteed when booking directly with the Na Tree Tara Resort. The rooms here are high-end, and the Jacuzzi Suite or the Pool Villa Riverfront is not to be missed. The accommodation meets the standards of a 4-star hotel, being beautifully decorated and equipped with a full range of services and facilities.
What are the things to do at Na Tree Tara?
Here, the kids can enjoy a variety of activities; playground, and SUP Board paddling. That's a good idea to avoid using electronic devices.
In the afternoons when the sun gets hot, you can cool off with a swim in the pool. Your family can spend hours splashing and playing together. Happy Hours brings refreshments in the form of some beverages. The resort provides discounts on drinks, including cocktails, mocktails, and liquors every evening from 5-7 pm at Mangrove Riverside Restaurant. Moreover, recommend that parents get a special spa experience at Cherchon Spa, Amphawa's most exquisite massage space offering premium services.
In the evening, there is a private boat rental to take you to enjoy a boat ride under the firefly-filled canopies of canal trees. The evening boat rides have a reputation for being romantic and nostalgic, reminding many locals of a simpler time in history.
Let's check out the attractive destinations in Amphawa
Na Tree Tara is a center of tourist destinations and local attractions rich with a story of Thai culture and natural ambiance. You'll never get bored. Let's see!
Have fun shopping and Learning Thai local life
If you're bored of the same old shopping experiences like going to a shopping mall, try to visit a floating market 'Amphawa Floating Market' which is mainly riverside stalls with only a handful of boats selling food. The sights, sounds, smells, and buzzing atmosphere are great and fascinating for the kids.
Visiting temples and praying for good luck
The first and very unique must-see is "Wat Bang Kung" which is a temple hidden within the root of the Banyan Tree. The temple dates back to the Ayutthaya period and, despite its simplicity in design, houses a golden Buddha image. The temple area used to serve as a stronghold for the Siamese army after Ayutthaya was overrun by the Burmese in 1767. During that time, the Burmese laid siege around the Mae Klong River and Siam. General Taksin, therefore, decided to gather his troops here. Following this, they achieved victory.
Another temple not to be missed is "Wat Chulamanee." Currently, it stands as the most famous temple, as those who are inclined towards superstition flock here to pay homage to Thao Wessuwan. A large number of devotees come here to venerate Thao Wessuwan with red roses, as it's believed that Thao Wessuwan acts as one of the protectors, warding off dangers and bestowing fortune.
One must-visit location is "Wat Bang Khae Yai," renowned for its murals believed to have been painted from the end of the second reign to the beginning of the third reign. Most of these murals depict the daily lives, traditions, and cultures of the people, with elements of Chinese art interwoven as well.
Getting a unique experience
A unique experience in Amphawa you will not want to miss! Here, Maeklong Railway Market (Talad Rom Hub in Thai) has been around for over 100 years and is home to vendors who set up stalls along an active railway line. As soon as the train passes through, they quickly pack up their goods and move them out of the way. It's a sight to behold! The market is filled with an array of items including fresh produce, souvenirs, clothing, jewelry, and more.
Sightseeing architecture attracts tourists
No need to go to Europe to see a beautiful church. People say the Nativity of Our Lady Cathedral is the most beautiful Catholic church in Thailand. It is located on the river. Decorated with colorful stained glass windows imported from France, the church was built in 1870 in the French Gothic style. Another place is King Rama II Memorial Park, are ancient Thai houses that showcase the art and culture from the era of King Rama II, as well as glimpses into the daily life of the people. Additionally, the park has a riverside pavilion and traditional houses along the river and its connecting canals.
If you want to enjoy a breathtaking experience in Amphawa at the best price on a weekday, check out the promotions and offers of Na Tree Tara.
Amphawa Discovery Package
2 Days 1 Night, available from Friday to Sunday
THB 10,500.- for 2 people (around USD 300.-)
Benefits include: 1 night in Superior Room
1st Day
Pick up service (2 options; Maeklong Railway Station or Damnoen Saduak Floating Market)
Evening private boat to Amphawa Floating Market & Fireflies Sightseeing
2nd Day
Morning merit making
Breakfast
Aroma Massage 90 Minutes
Thai Set Lunch for 2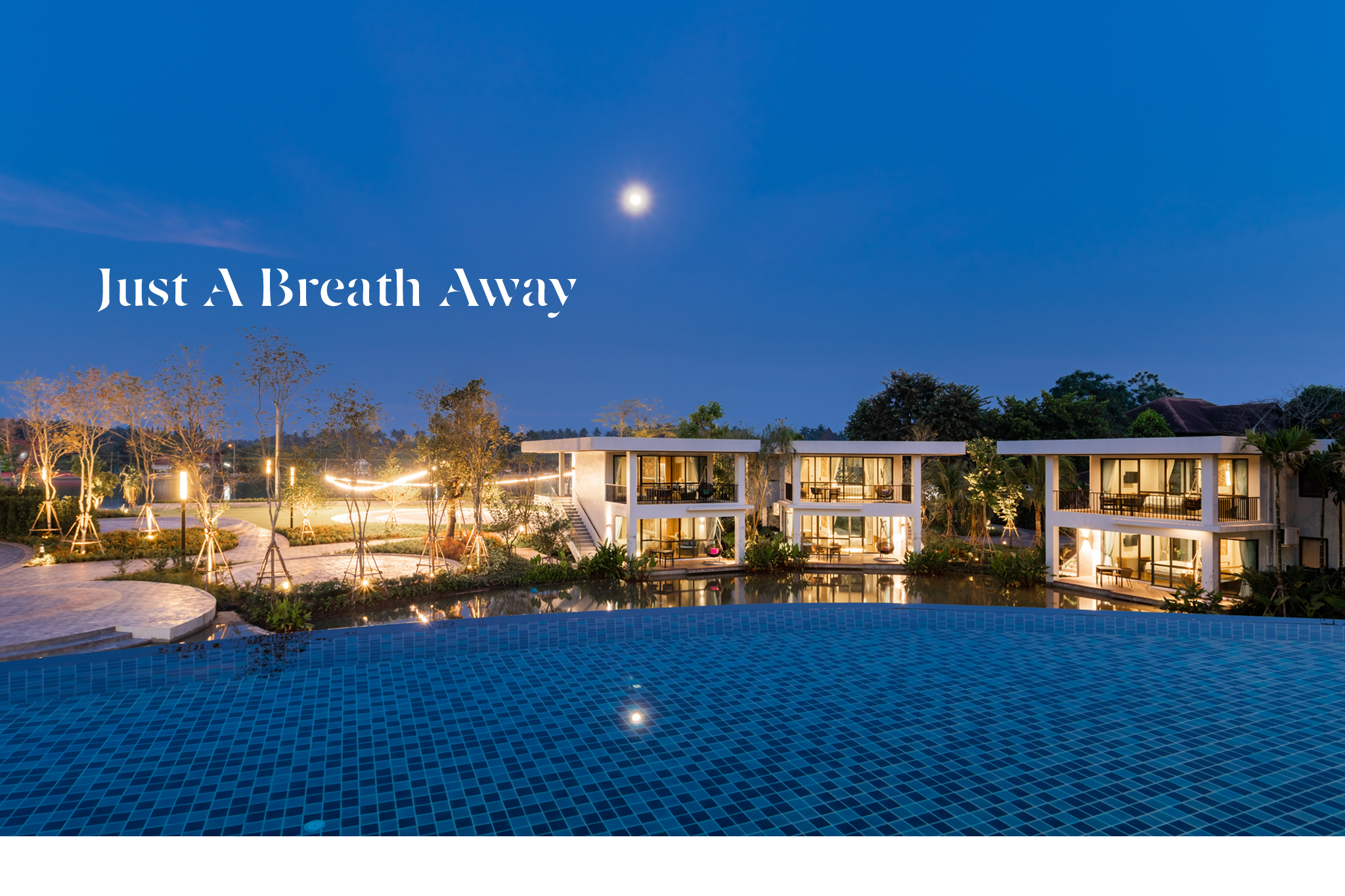 At the Heart of Thai Culture
Perfect Getaway Experience
Note:
Accept payment only in Thai Baht.
Please make advance reservation.
Optional room upgrade or transportation (extra fee apply).
Click for more information
034-751-335 | 
|